New Shepparton vet clinic opens with dental room, ICU and ProDairy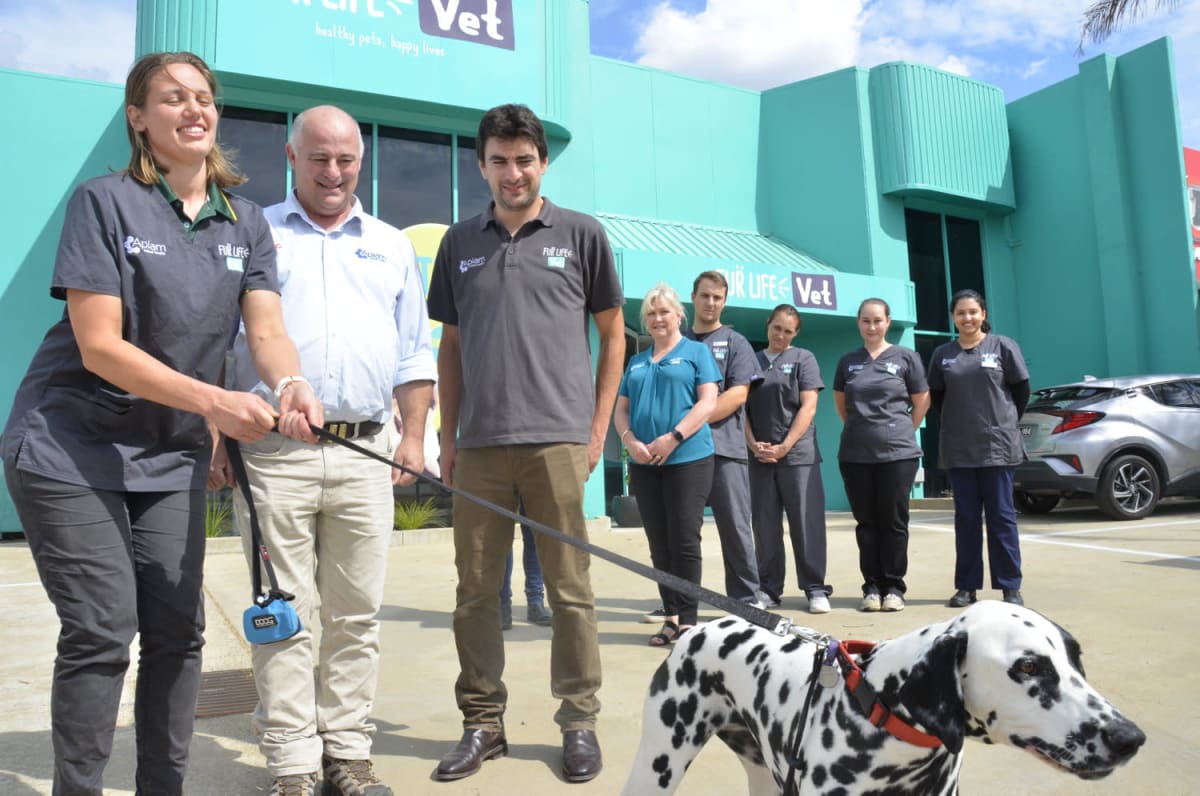 Exactly one week after opening, Shepparton's newest vet clinic received its first intensive care patient.
The snake bite victim, a cat, had the full attention of Fur Life Vet clinical staff throughout the day as the sole animal in the $1 million facility made a slow and steady march towards stabilisation.
Fur Life Vet Shepparton opened on Friday, March 12, only hours after construction crews had wrapped up in the bright teal building on Benalla Rd.
The first patient through the door came a day later, a Tibetan spaniel named Sherpa who'd been brought in for a check-up.
APIAM NSW and northern Victoria manager Kate Howison said Sherpa was a former patient of local vet Rob Bonanno.
"The owner couldn't wait to see Rob again, he's very…